Enter for FREE and Win!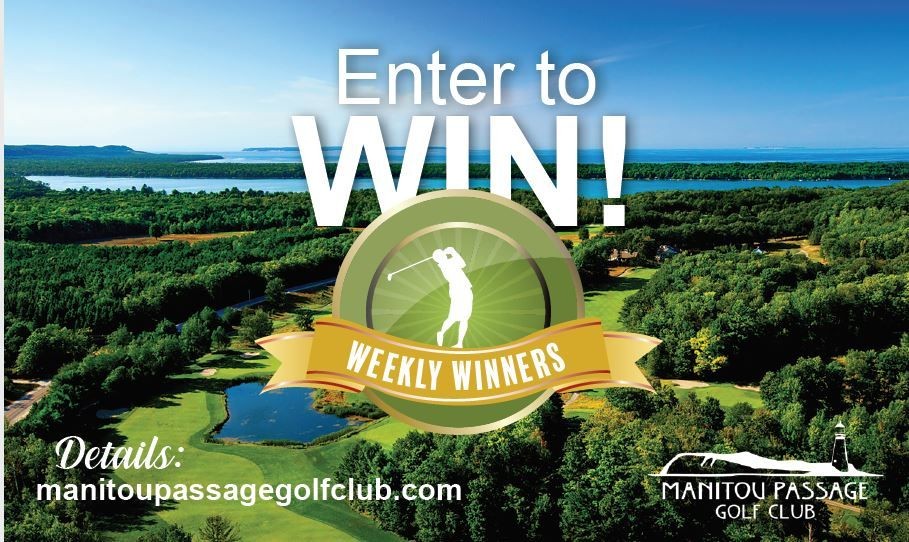 Get free rounds of golf, pro shop, and Arnie's Grill gift certificates during the Manitou Passage Golf Club Sweepstakes.
Someone clearly forgot to do the math on this one. But we're going ahead with the Manitou Passage Golf Club Sweepstakes anyway.
Every week from mid-July through October 19th, we're giving away what amounts to hundreds of dollars in restaurant and pro-shop credit and dozens of free rounds of the best golf in Leelanau County.
Three new winners will be picked at random every week for the following prizes:
1st Prize: Two 18-hole rounds with cart
2nd Prize: $30 Arnie's Grill credit
3rd Prize: $10 Manitou Passage pro-shop credit
Entering is simple. And, you can sign up every week for a chance to win from now until fall. Look for the iPad sign-up center at the Manitou Passage Golf Club pro-shop. Call 231.228.6000 for more information.
By accepting you will be accessing a service provided by a third-party external to https://www.manitoupassagegolfclub.com/